Dr. Richard Elkins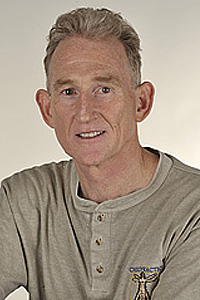 American Chiropractic has been helping people with their health since 1895.

Dr. Elkins worked as an Associated Professor for 11 years at Life University School of Chiropractic located in Marietta Georgia U.S.A. from 1990 to 2001. Since 1989 Dr. Elkins has developed a Chiropractic adjusting method not taught in any Chiropractic College in the world.


Dr. Elkins incorporates many Chiropractic adjusting techniques in his practice?
The Chiropractic adjustment is a specific force applied to two or more osseous structures forming a joint articulation (an example would be two vertebrae and or other joints of the body, such as the knee or shoulder). This specific adjustment force is administered at the correct velocity, time, direction and depth. The Chiropractic adjustment is not considered a non-specific manipulation.


All Chiropractic methods of adjusting are designed to help meet the needs of each patient. Some patients may require a very low force technique (such as babies, small children, the elderly and or very sensitive people), while others may require a more forceful technique. Also individuals who have had a recent injury will require a low force adjusting technique.


Since 1989 Dr. Elkins has developed a special technique to care for the Occiput, Atlas and Axis located in the upper cervical region. This method is called the Elkins Occipital Procedure, cervical and pelvic protocols.